200-200 hot sale manufacturer price warp knitted polyester geogrid for Roadbed Reinforcement
Product Description
#detail_decorate_root .magic-0{margin-bottom:10px;overflow:hidden}#detail_decorate_root .magic-1{border-bottom-style:none;border-bottom-color:#56b786;font-family:Verdana;font-size:24px;color:#fff;background-color:#56b786;text-align:center;font-style:normal;font-weight:bold;border-bottom-width:2px;padding-top:8px;padding-bottom:4px}#detail_decorate_root .magic-2{vertical-align:top}#detail_decorate_root .magic-3{vertical-align:top;display:block;padding-right:4px;box-sizing:border-box;padding-left:4px}#detail_decorate_root .magic-4{vertical-align:top;padding-bottom:4px;box-sizing:border-box;padding-top:4px}#detail_decorate_root .magic-5{padding:0;margin:0;white-space:pre-wrap;font-size:14px}#detail_decorate_root .magic-6{width:750px;border-collapse:collapse}#detail_decorate_root .magic-7{min-height:18px;padding:5px 10px;width:126px;min-height:18px;box-sizing:content-box}#detail_decorate_root .magic-8{text-align:center}#detail_decorate_root .magic-9{min-height:18px;padding:5px 10px;width:569px;min-height:18px;box-sizing:content-box}#detail_decorate_root .magic-10{display:none}#detail_decorate_root .magic-11{min-height:18px;padding:5px 10px;width:127px;min-height:18px;box-sizing:content-box}#detail_decorate_root .magic-12{display:table-cell}#detail_decorate_root .magic-13{min-height:18px;padding:5px 10px;width:125.667px;min-height:18px;box-sizing:content-box}#detail_decorate_root .magic-14{margin-bottom:10px;line-height:0}#detail_decorate_root .magic-15{margin-bottom:0}#detail_decorate_root .magic-16{position:relative;width:100%}#detail_decorate_root .magic-17{font-size:24px}#detail_decorate_root .magic-18{width:750px}#detail_decorate_root .magic-19{overflow:hidden;width:373px;height:372.99999999999994px;margin-top:0;margin-bottom:0;margin-left:0;margin-right:0}#detail_decorate_root .magic-20{margin-top:0;margin-left:0;width:372.99999999999994px;height:372.99999999999994px}#detail_decorate_root .magic-21{overflow:hidden;width:373px;height:372px;margin-top:0;margin-bottom:0;margin-left:4px;margin-right:0}#detail_decorate_root .magic-22{margin-top:0;margin-left:0;width:373px;height:373px}#detail_decorate_root .magic-23{overflow:hidden;width:373px;height:279.75px;margin-top:0;margin-bottom:0;margin-left:0;margin-right:0}#detail_decorate_root .magic-24{margin-top:0;margin-left:0;width:373px;height:279.75px}#detail_decorate_root .magic-25{overflow:hidden;width:373px;height:279px;margin-top:0;margin-bottom:0;margin-left:4px;margin-right:0}#detail_decorate_root .magic-26{margin-top:0;margin-left:0;width:554.3766233766233px;height:279px}#detail_decorate_root .magic-27{margin-top:0;margin-left:0;width:373px;height:497.209px}#detail_decorate_root .magic-28{overflow:hidden;width:373px;height:373px;margin-top:0;margin-bottom:0;margin-left:0;margin-right:0}#detail_decorate_root .magic-29{overflow:hidden;width:373px;height:373px;margin-top:0;margin-bottom:0;margin-left:4px;margin-right:0}#detail_decorate_root .magic-30{width:446px}#detail_decorate_root .magic-31{overflow:hidden;width:446px;height:400px;margin-top:0;margin-bottom:0;margin-left:0;margin-right:0}#detail_decorate_root .magic-32{margin-top:0;margin-left:0;width:446px;height:400px}#detail_decorate_root .magic-33{width:300px;display:flex;flex-direction:column;margin-right:0;margin-left:4px}#detail_decorate_root .magic-34{overflow:hidden;width:750px;height:421.875px;margin-top:0;margin-bottom:0;margin-left:0;margin-right:0}#detail_decorate_root .magic-35{margin-top:0;margin-left:0;width:750px;height:421.875px}#detail_decorate_root .magic-36{overflow:hidden;width:750px;height:400px;margin-top:0;margin-bottom:4px;margin-left:0;margin-right:0}#detail_decorate_root .magic-37{margin-top:0;margin-left:0;width:750px;height:400px}#detail_decorate_root .magic-38{overflow:hidden;width:373px;height:400px;margin-top:0;margin-bottom:0;margin-left:0;margin-right:0}#detail_decorate_root .magic-39{margin-top:0;margin-left:0;width:373px;height:400px}#detail_decorate_root .magic-40{overflow:hidden;width:373px;height:400px;margin-top:0;margin-bottom:0;margin-left:4px;margin-right:0}#detail_decorate_root .magic-41{overflow:hidden;width:750px;height:714px;margin-top:0;margin-bottom:0;margin-left:0;margin-right:0}#detail_decorate_root .magic-42{margin-top:0;margin-left:0;width:750px;height:714px} Product Description ROAD® Polyester
Biaxial Geogrid
applies chemical fiber with extreme strong elasticity modulus,make it into grid loom stare through oriented warp knitting.
| | | | | |
| --- | --- | --- | --- | --- |
| | Warp Knitting Polyester Biaxial geogrid | | | |
| | 30-30 | 50-50 | 80-80 | 100-100 |
| | 200-200 | 60-30 | 80-30 | 100-30 |
| | 150-30 | 200-30 | 400-50 | |

Features: High tensile strength
High tear-resistant
Strong combination with gravel and soil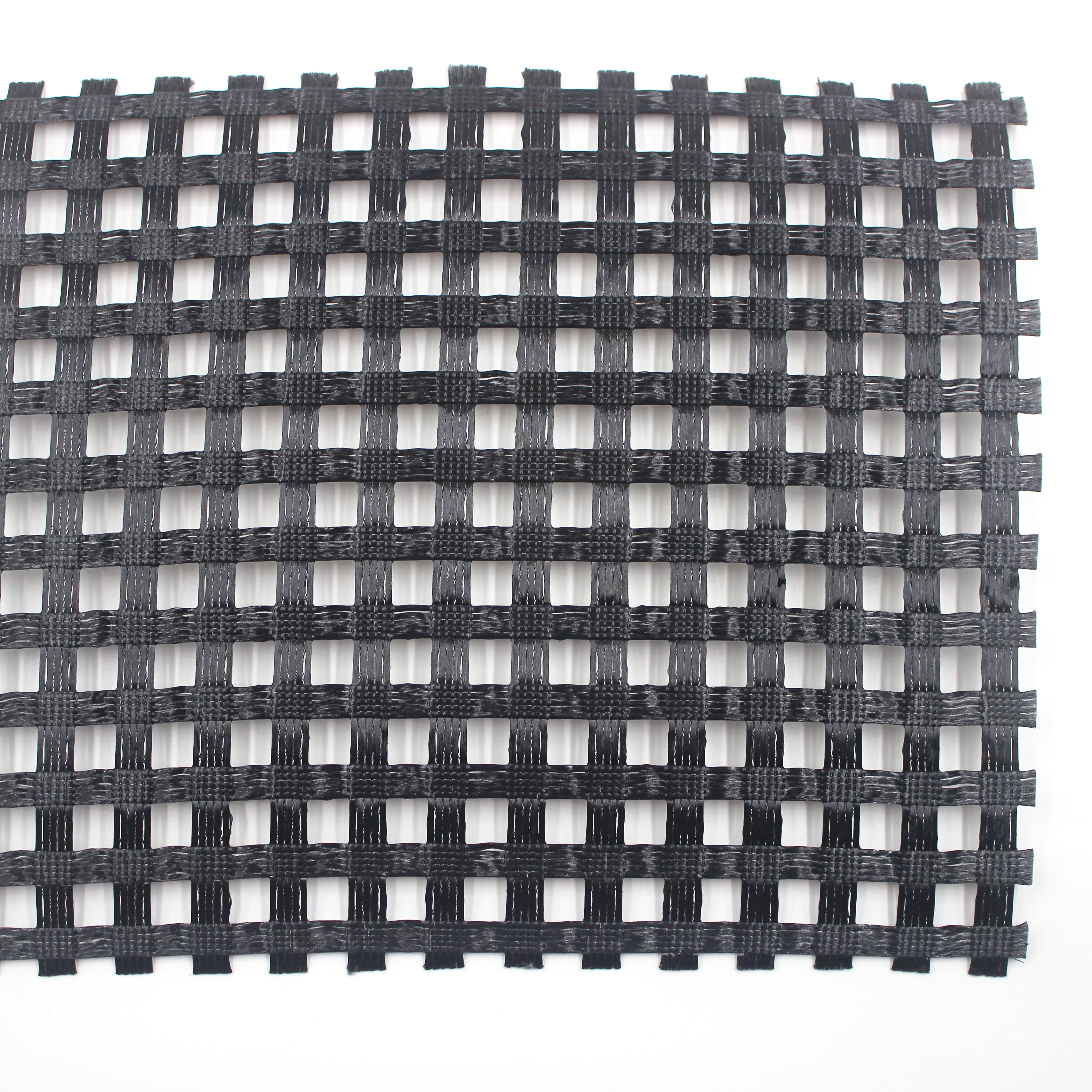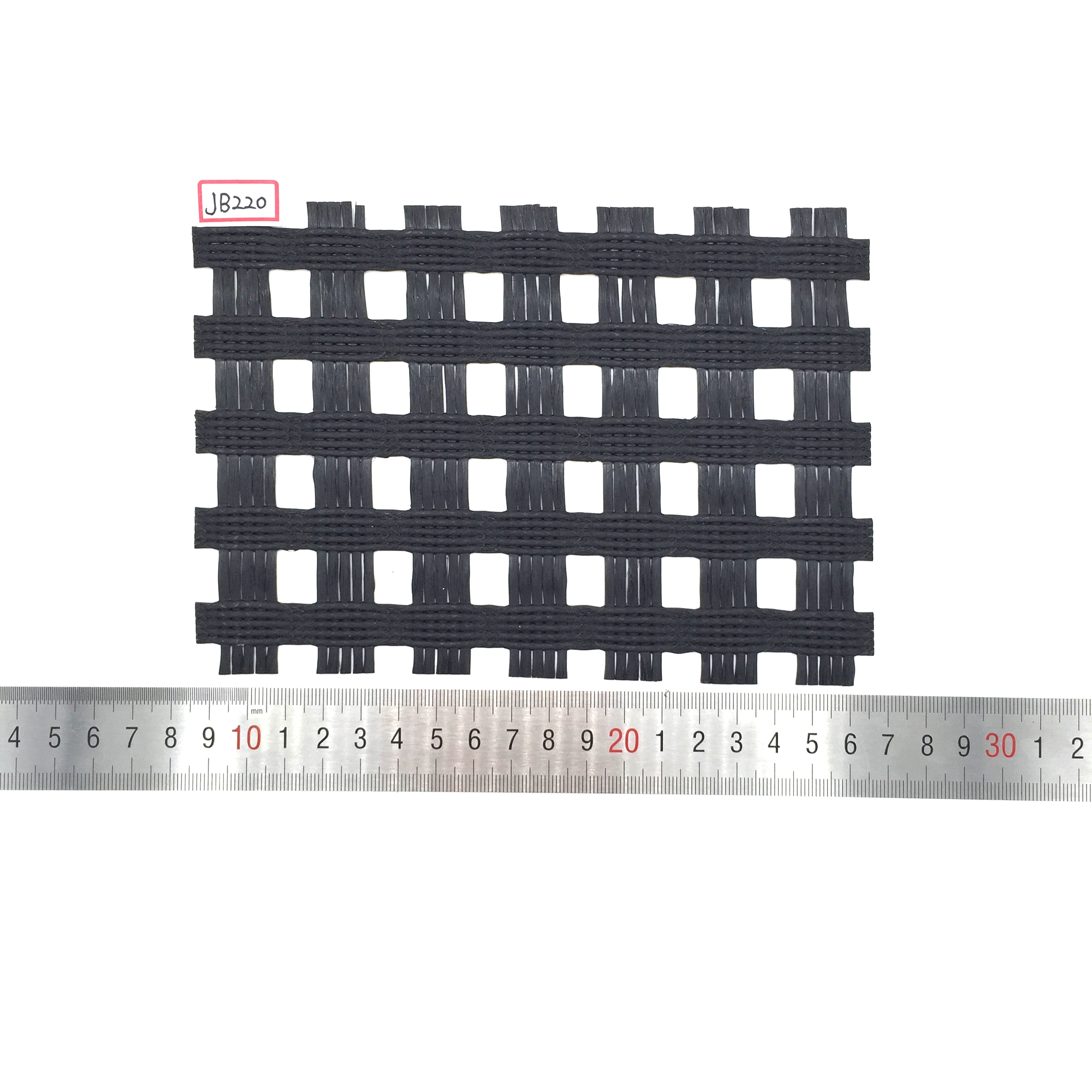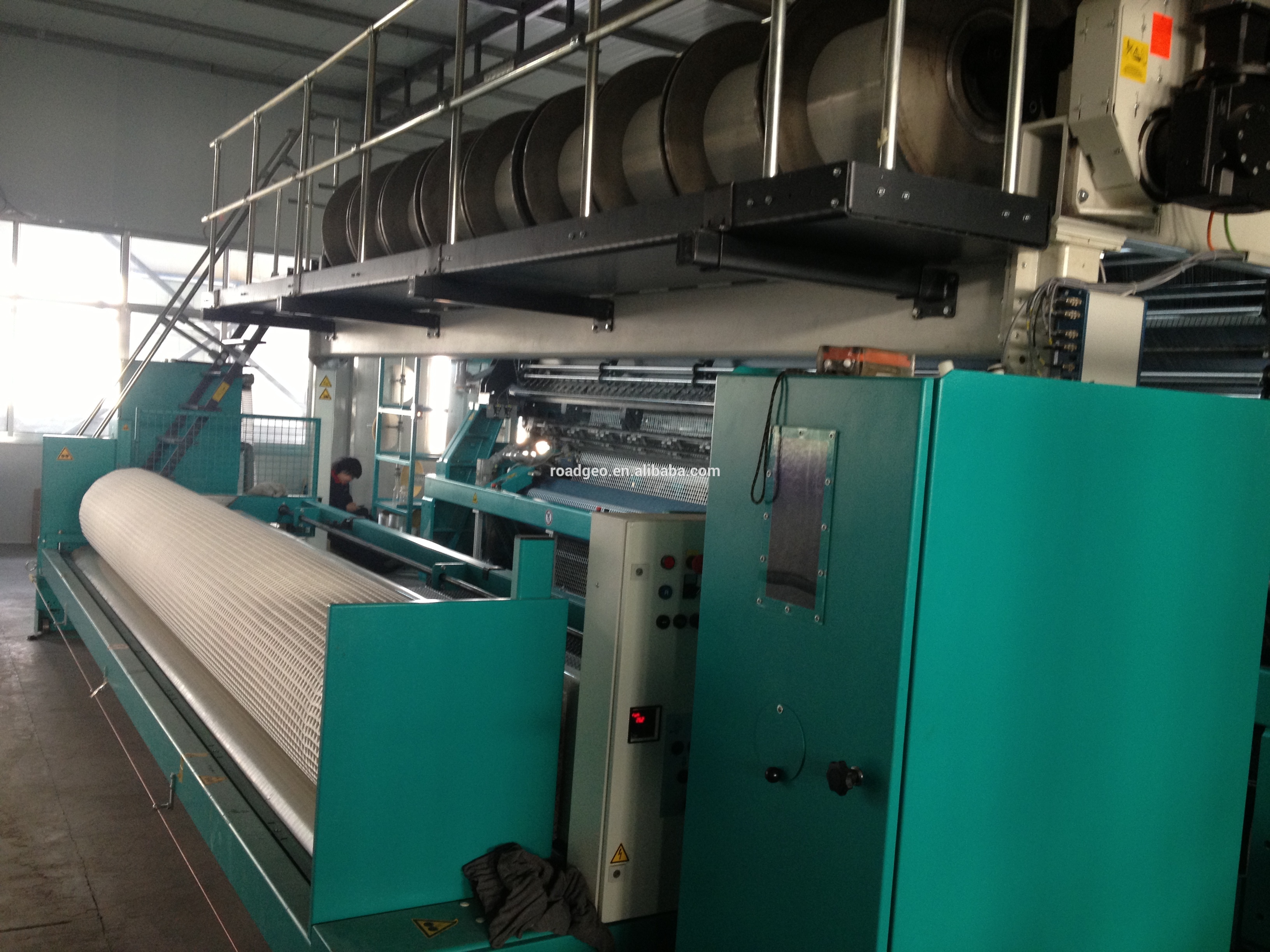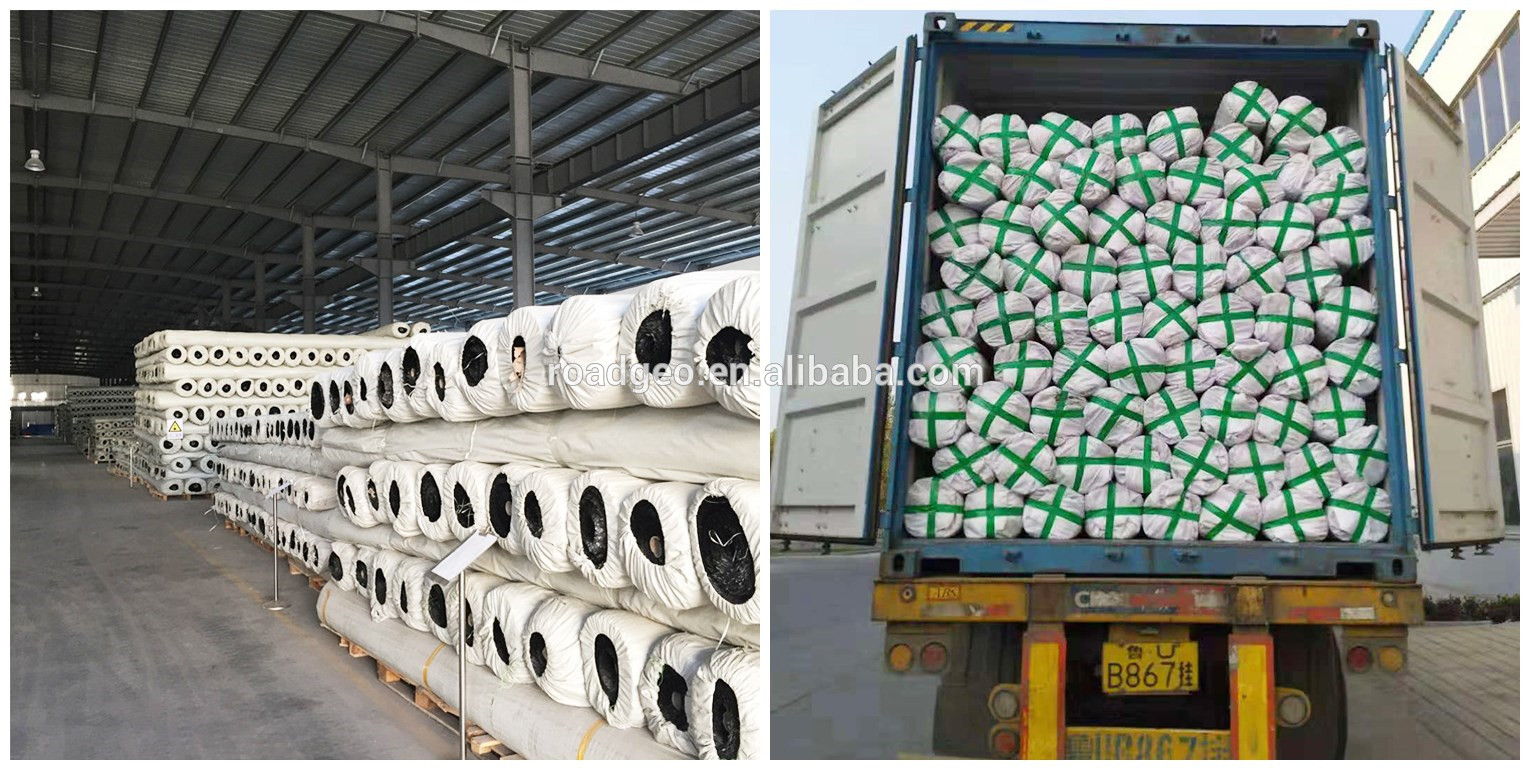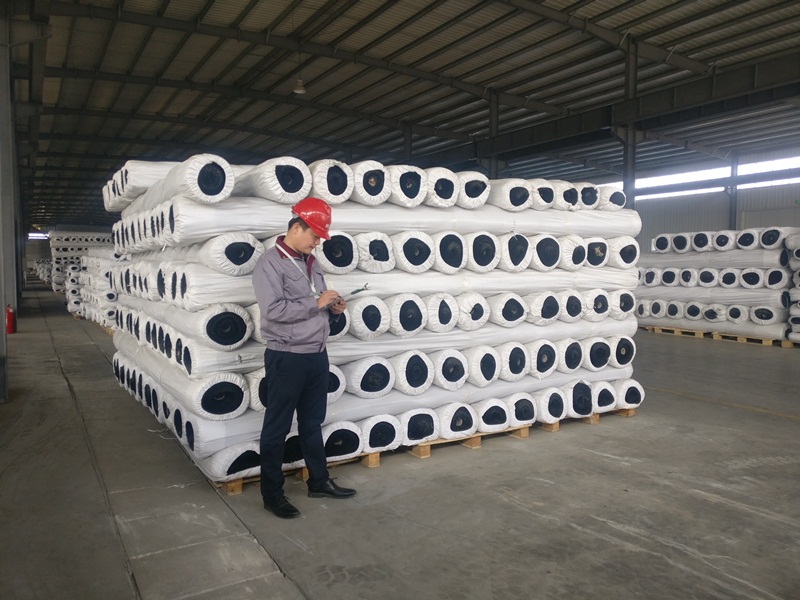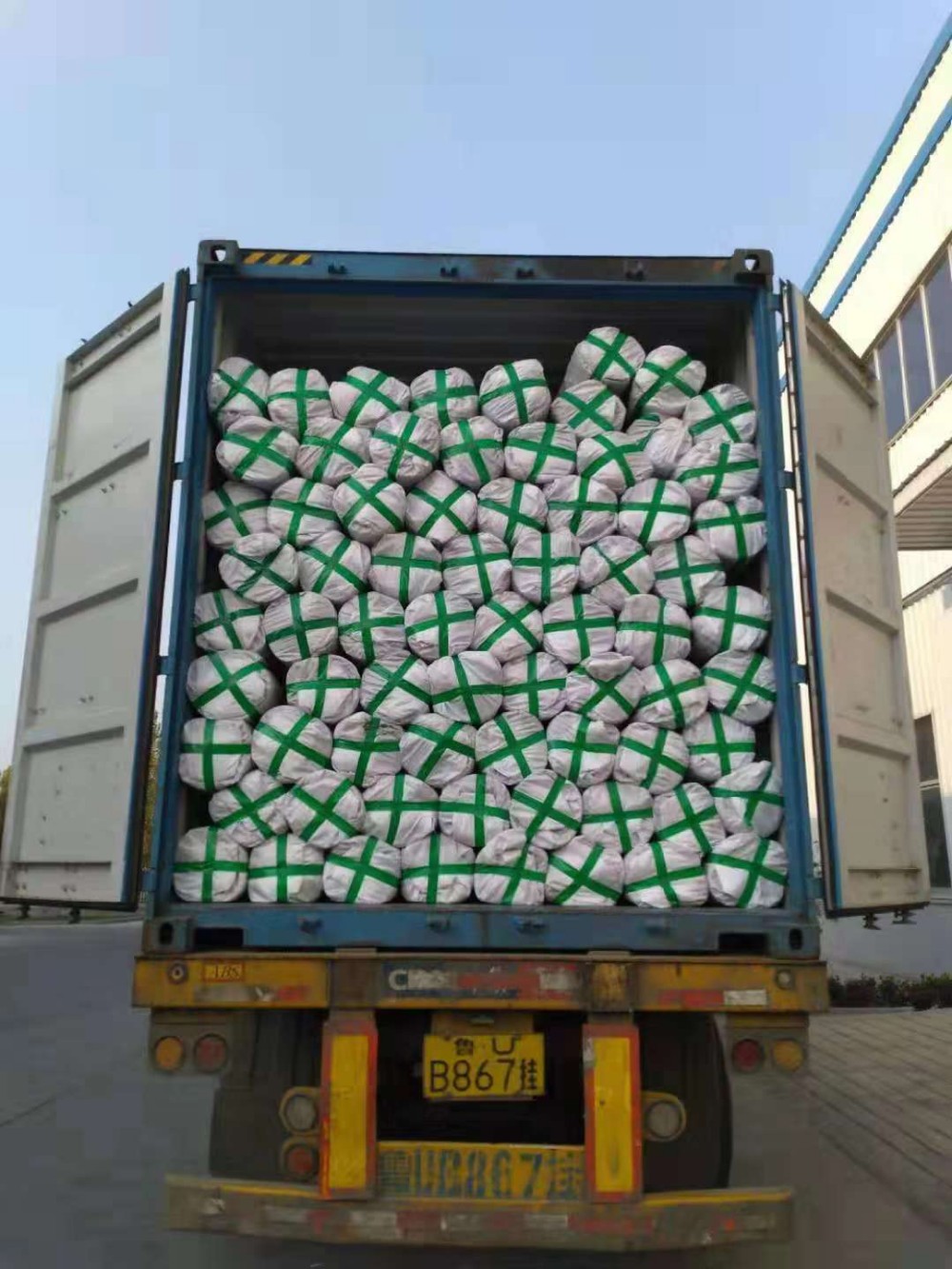 Application It mainly applied in strengthening soft ground of rail and road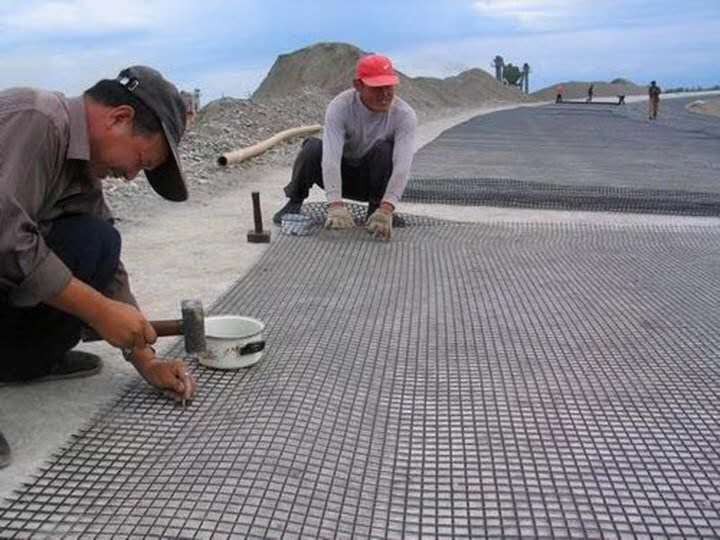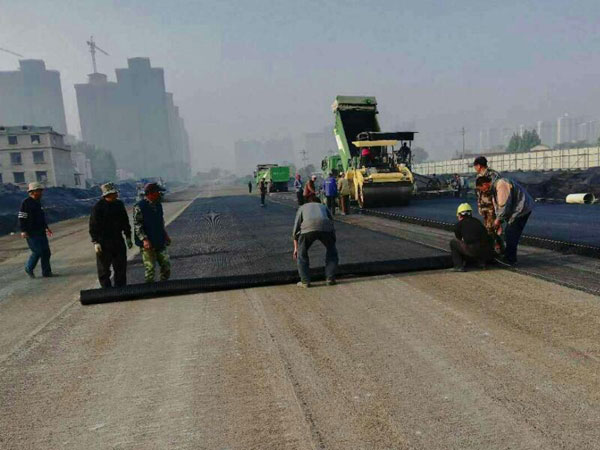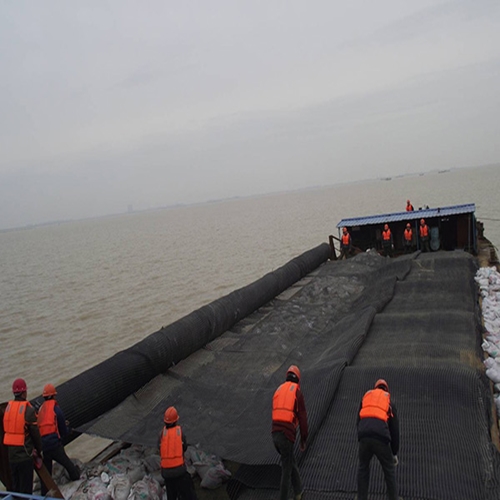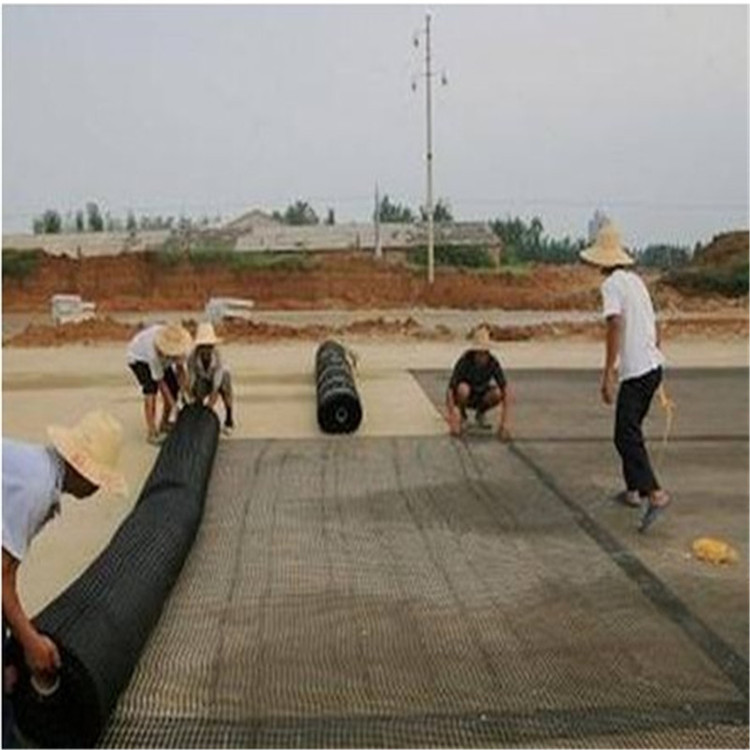 Quality Test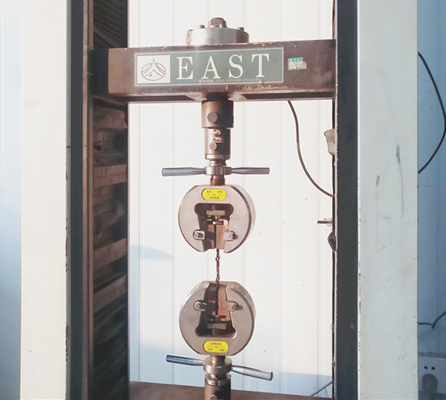 Direction for use ROAD® Geosynthetics has established advancing laboratory in China for internal inspecting. We founded strict quality control
system from raw material to finished products testing. As national high tech enterprise, we obtained ISO9001:2008 & ISO14001:2004
quality & environment management system certification.With top quality and professional management, we passed the CE certificate and Bureau Veritas Certification.
Related Products Strict quality control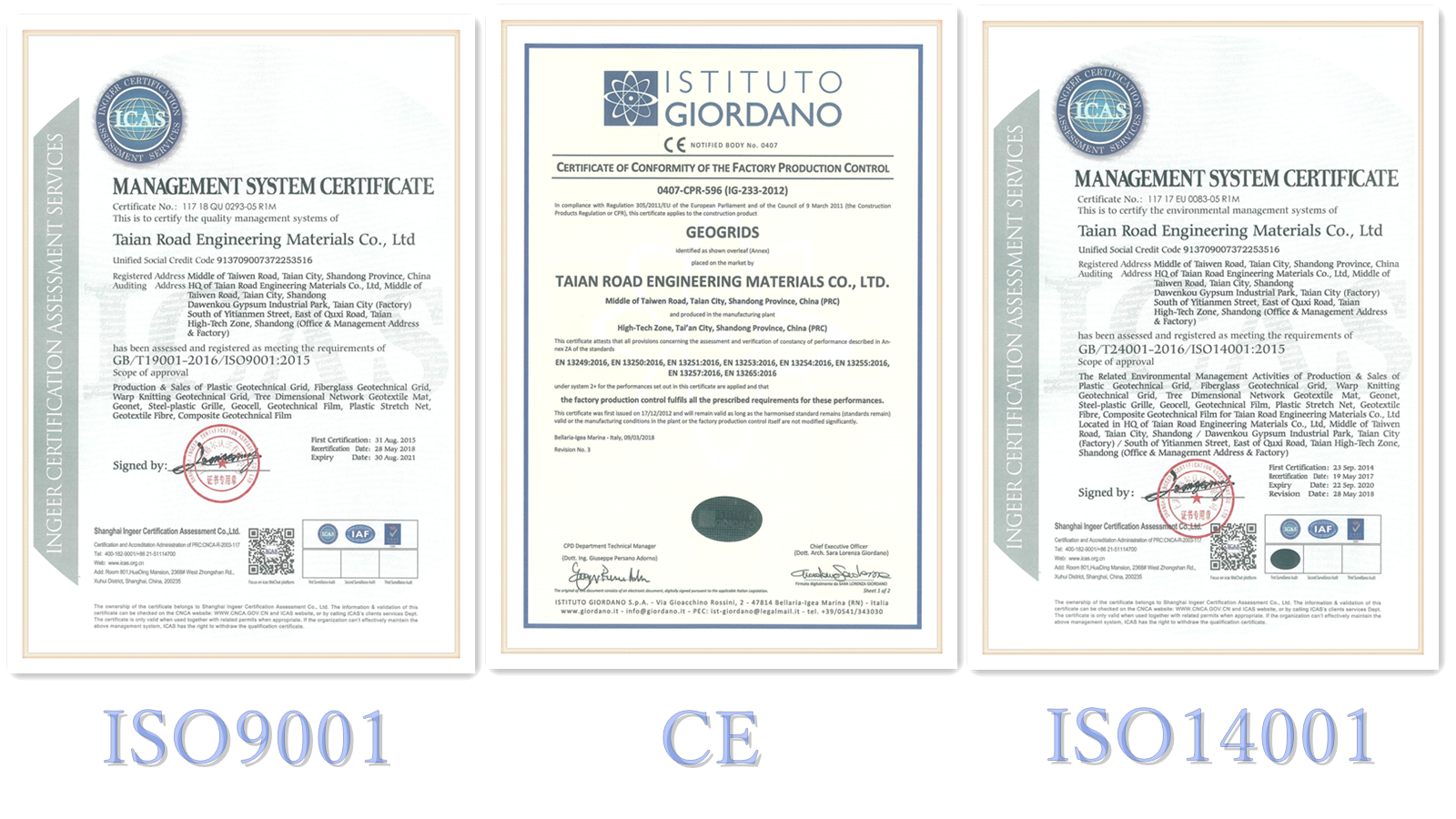 Company Introduction ROAD® Geosynthetics(Taian Road Engineering Materials Co.,Ltd), established in 2002, specialized in manufacturing plastic uniaxial geogrid, biaxial geogrid,
Fiberglass geogrid
,
Polyester geogrid
,
3d geomat
, geonet , Geocell ,
Geotextile
,
geomembrane
,
BOP stretched net
,
safety fence
. Products are mainly used in the foundation construction such as roadways, railways, irrigation works,electric power, water and land protection, and environment greening, etc.
ROAD® Geosynthetics, as leading manufacturer of geosynthetics materials, we have three plants, more than 40 production lines, with an annual production capacity of 300 million square meters, enables our company to provide customers excellent delivery time.
ROAD® Geosynthetics, as famous brand, our products has been exported to more than seventy countries and areas, such as Russia,Unites Kingdom, Italy, Poland, United States, Canda, Chile, Brazil, South Africa, Japan, Korea, Singapore and so on.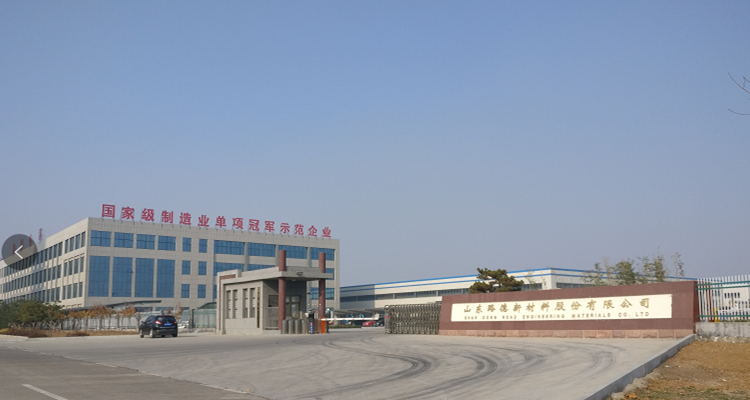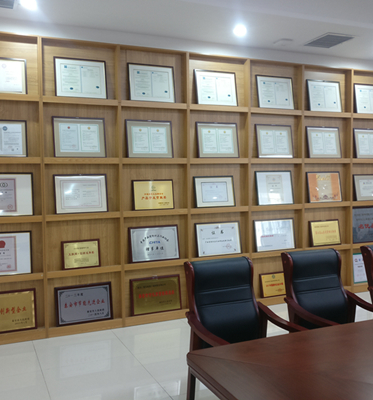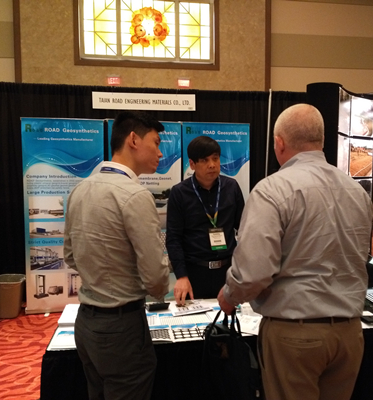 Packaging&Shipping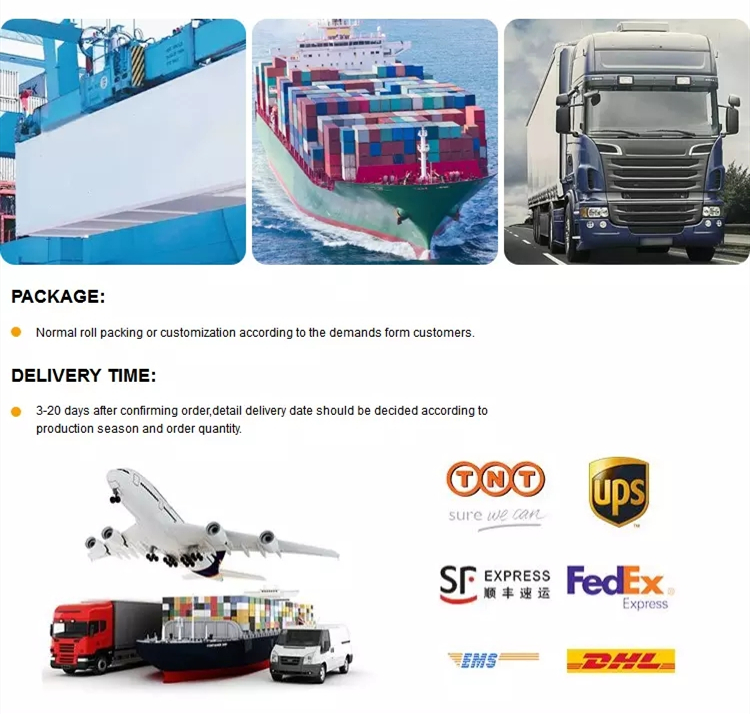 Negotiation contact Barack Sun
Taian Road Engineering Materials Co., Ltd
Add: Middle of Taiwen Road, Taian City, Shandong Province, China
T: +86 538 6619990 M: +8615615485790
Whats App/We Chat:+8615615485790
E: barack@talude.com. CN
W:www.talude.com.cn www.taroad.com
Contact us if you need more details on warp knitted polyester geogrid manufacturer. We are ready to answer your questions on packaging, logistics, certification or any other aspects about hot sale warp knitted polyester、warp knitted polyester geogrid for Roadbed Reinforcement. If these products fail to match your need, please contact us and we would like to provide relevant information.
Product Categories : geogrid